THE BEST IN DIGITAL PRINTING AT KIC
We're excited about our high-quality large format UV printer and its capabilities.
It features full-color printing on materials up to 5' x 10' x 2" using long-lasting UV inks.
Call a KIC sales rep to see if digital printing is the best solution for your next project.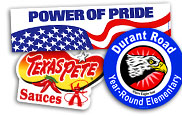 Decals, Stickers, Bumper Stickers & Labels
For use on almost any flat surface, such as windows, bumpers, panels, floors and countertops, these are self-adhesive and are typically printed on various types of vinyl or polyester. Excellent for sports, safety and schools, to name just a few applications.
All about Decals, Stickers, Bumper Stickers & Labels...

Magnets
On cars, trucks, commercial equipment or other steel surfaces it's hard to beat the versatility of magnets. They are easy to remove or reposition yet they hold fast. Printed in bright, durable UV inks, they stand up to outdoor use and are great for promoting your business, hobby or personal message.
More about Magnets and Magnetic Signs...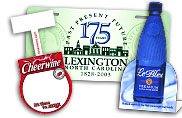 Plastic Products
Overlays, counter mats, POP signage, rulers, membership cards; these are a small sampling of the varied applications for printed plastic. Brilliant and tough, yet very cost-effective, plastic offers a surprising number of benefits and options.
Printed Plastic Products...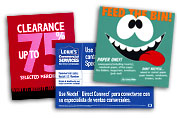 Signs & Posters
Whether it involves real estate, politics, advertising or information, your message will have an impact with the right signage. Choose from a myriad of substrates to get the quality, value and longevity to suit your purpose and your budget.
More on Signs & Posters...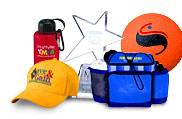 Advertising Specialties
As representatives of Advertising Specialty Institute, we offer hundreds of thousands of products from thousands of manufacturers. Get anything you need -- from Awards to Zipper pulls -- customized and printed to your specifications.
Browse our online catalog of Advertising Specialties...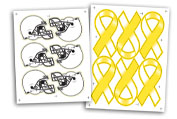 Custom Capabilities
Some projects just don't fit neatly into a category. Whether it's an unusual substrate, complex die-cut, special application or completely new idea, the chances are excellent that we can meet your needs and exceed your expectations.
Get started with our Custom Capabilities...
If you have any questions or need help choosing the right product please call us at 336-983-5171